Fashion accessories are decorative items such as jewelry, gloves, handbags, hats, belts, scarves, watches, etc. that enhance one's garment. Luxury fashion accessories brands produce many accessories by designing and making their own label of accessories. Accessories add tone, style, and quality to an outfit and create a distinct look, but they may also have practical functions. fashion accessories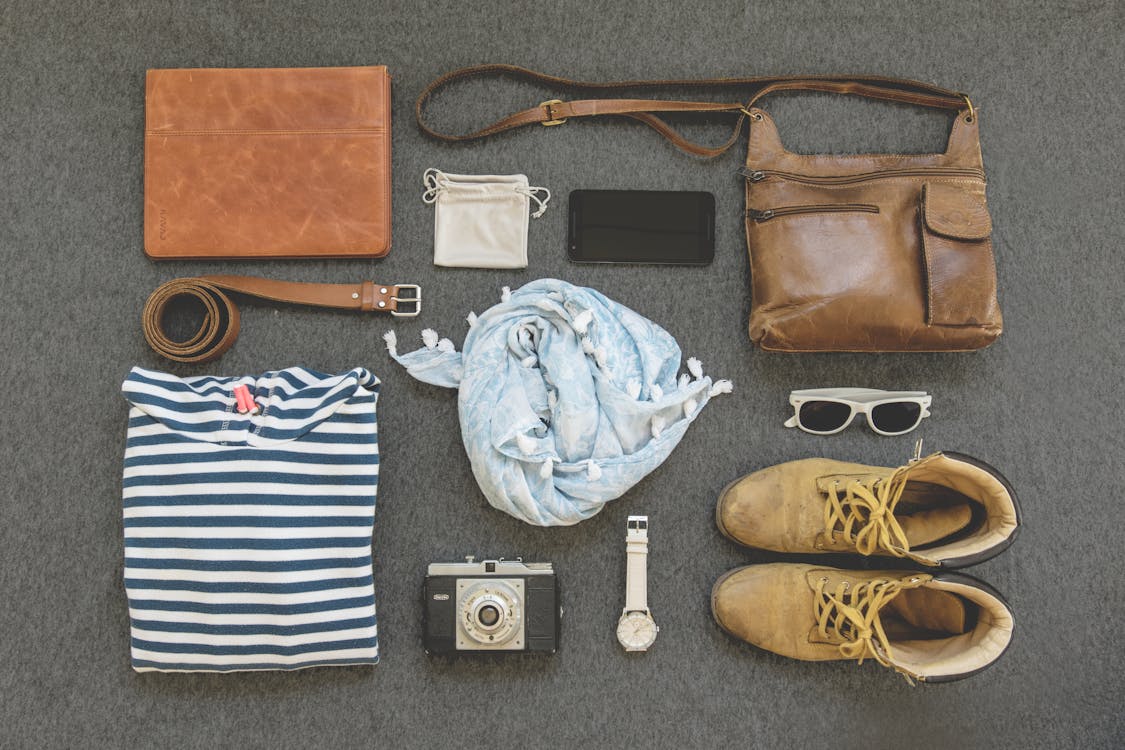 It wasn't until the 1950's did fashion accessories come into the limelight again. Women began to accessorize again with accessories such as fruit corsages to adorn one's sweater or hat. The 1950s also saw the beginning of eyewear being used as fashion accessories with exaggerated wingtip glasses and the rise of the stiletto coming to mind.
Even the most digitally disinclined brands now include online channels to reach and engage with their affluent consumers. If you a brand-conscious person, here are some of the most popular brands that demonstrate craftsmanship, the highest quality, and heritage:
Gucci:
A luxury fashion house based in Italy, Gucci's product lines include handbags, footwear, ready-to-wear, makeup, accessories, fragrances, and home decoration. Gucci is known for its sensuality and romanticism. The brand's high-end image includes craftsmanship and heritage.
Gucci also encompasses two essential values: gender less fashion and sustainable supply chain, especially for the coveted younger generations of luxury shoppers. 
Louis Vuitton:
Louis Vuitton is a French brand providing luxurious and unique apparel and accessories. Its unique range of designs and the fine quality of bags and luggage make it a favourite among st people. The brand is famous for launching travel-inspired collections and using messaging focused on adventure and exploration. The brand gleams on social media with profiles filled with exclusive and interactive content cultivating continuing interest in the brand's legacy.
Dior:
Online experiments and localisations from the Chinese market have made Dior take its place among the best luxury brands in 2021. Dior is known for its exclusive collections and premium beauty product line. Dior continues to prove its dynamism as a top luxury brand online, with its finest quality of exclusive shoes, bags, perfumes, makeup, and sneakers.
Chanel:
Chanel is a brand that inspired a million knock-offs and is recognized and desired by women and men worldwide. It has performed a notable role in the designer fashion industry for decades, recognized as one of the most established names in hate couture—Chanel's use of jersey fabric produced comfortable and affordable garments.
Dolce and Gabbana:
An Italian luxury industry fashion house, Dolce and Gabbana, was founded by designers Domenico Dolce & Stefano Gabbana in 1985. The brand specializes in classic trends and luxury items. D&G is a more casual series that attracts a younger audience. Nevertheless, both lines are well known and hugely popular, helping the company turn over hundreds of millions each year.